Mystic Stonington Westerly Market Snapshot
Market Snapshot trends—now better than ever!


As a fabulous real estate agent with mad skills and knowledge, I've been asked these questions once or twice (or 3000x) before:



It's understandable—for most, your home is your largest investment. Sadly though, you are getting incorrect answers via inaccurate market statistics (can you say Zestimate?) shedding little reality on the situation.


What you really need are simple, easy-to-understand insights.


Well, I'M happy to report, here they are—new Market Snapshot trends that tell the precise (and accurate) story of what's going on in the market: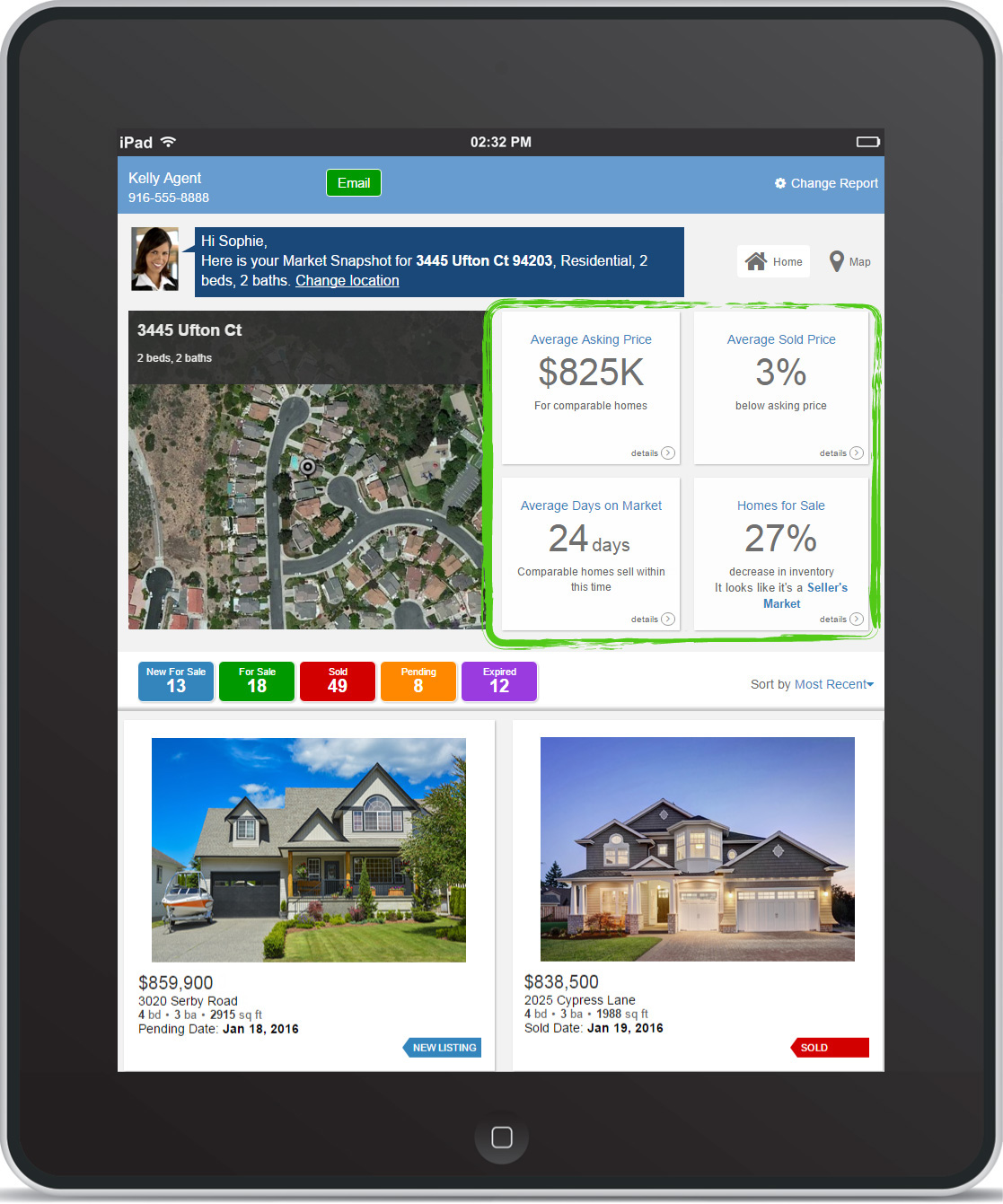 I am hoping the eye-catching and simplistic view of the new statistics will entice you to click through and learn more about the market. Even if you don't though, with the additional context I've added to the statistics, you'll at least have an idea of what's going on in the market.


And since it's so important to be consistent, these changes appear across the board regardless of what device you are using. Here's a peek at what it looks like on mobile: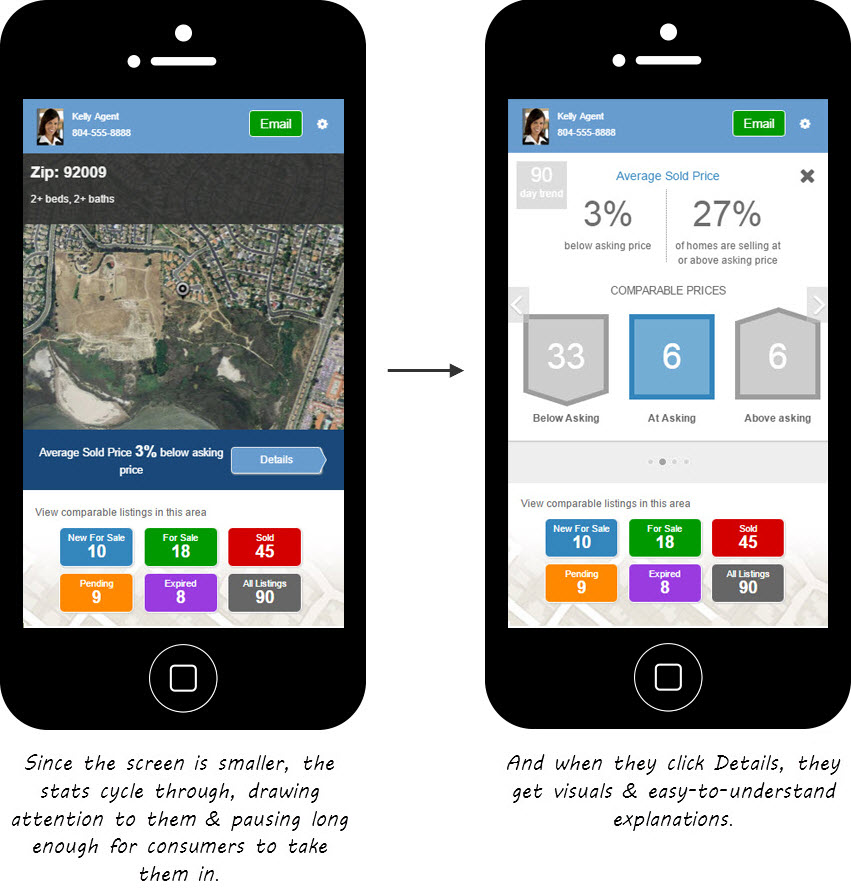 Click on the colored buttons to see New for Sale (Blue), For Sale (Green), Sold (Red), Pending (Orange), Expired (Purple) or All Listings (Gray) and then click on the individual listings for more information.


The map is still there—I've just changed the view that you will see first. Now when you open the report as a seller, you will see your very own property pinpointed on the satellite view (oh my!), while buyers will see a satellite view of the area they are interested in—it doesn't get more personal than that!


And don't fret—the trusty map view is just a click away (via the Map pin in the top right).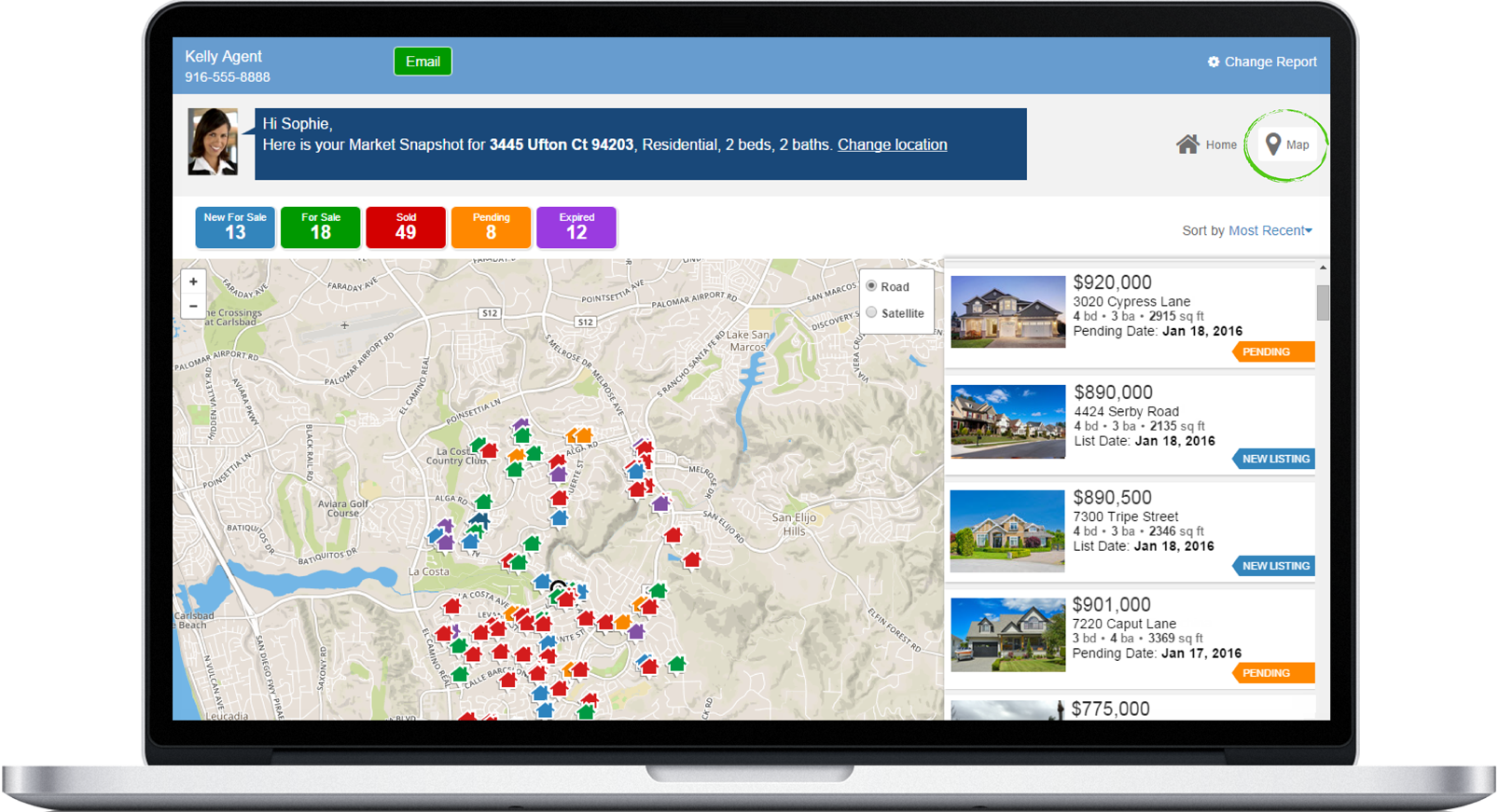 That's it for now, but there will be more in the coming weeks, so stay tuned! And if you have any questions or just can't wait to get more info on these fabulous stats then fill out this form…