BABY BOOMERS HOLD ONTO THEIR HOMES FOR HIGHER PRICES – IS THIS A GOOD STRATEGY?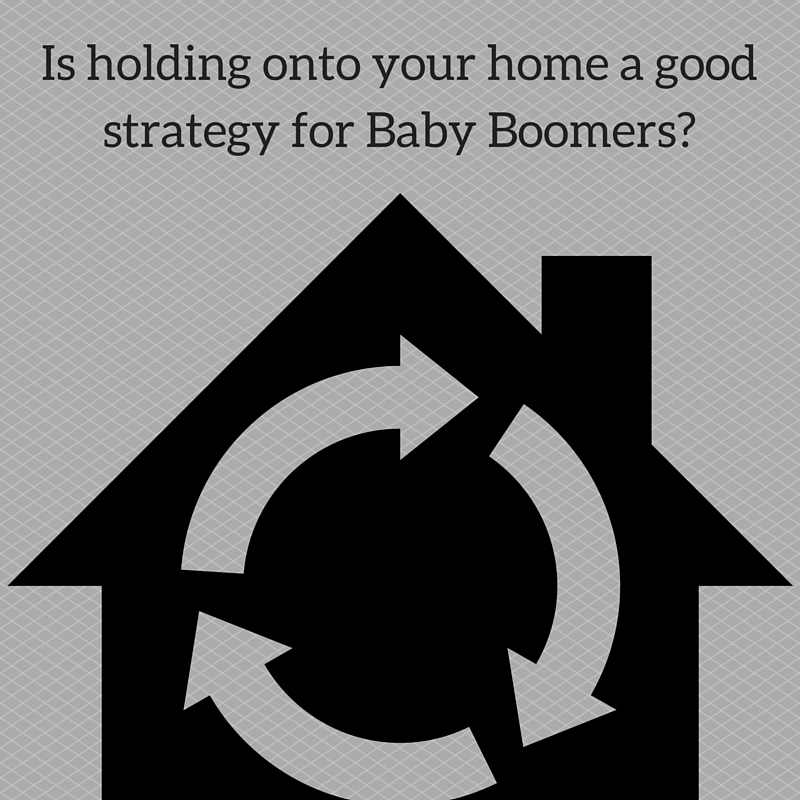 The largest concentration of homeowners in America, the Baby Boomers, or anyone born between 1945 and 1965, is holding on to their homes much longer than previous generations. In the past, empty nesters began downsizing at a much earlier age than they are now.
According to the Fannie Mae Housing Insights August 19, 2015 edition, "research showed that the likelihood of Baby Boomers occupying single-family homes has changed little in recent years, despite the fact that Boomers are experiencing major life changes that might be expected to cause a downshift in their housing consumption."
Why is this important? "As suggested by the lack of downsizing activity, Boomers have not been a major driver of apartment demand growth. In fact, the number of Boomer apartment dwellers has not budged in recent years, whereas the number of Millennials in multifamily rental units has grown by nearly half a million annually."

Since Boomers occupy 40% of the nation's available single family housing and are not moving, the short term affect is a squeeze on the inventory, thus raising prices slightly since 2013. The Federal Reserve's most recent Survey of Consumer Finances estimated in 2013 that households led by people age 55 and older controlled two-thirds of all home equity. One federal estimate puts the aggregate value of their houses at close to $8 trillion.
David Crowe, chief economist for the National Association of Home Builders, told Kenneth R. Harney of the Washington Post in a December 5, 2015 article that "competition pushes up prices for everybody, including boomers who might like to downsize but can't find a replacement home that's both affordable and acceptable. So they wait."
But what will happen over the next few years as age finally starts to take its toll? How many Boomers will be physically able to maintain the home they now occupy? Do you know what a sudden uptick in the available inventory of homes will do to pricing?
The Fannie May Housing Insights concluded that "Boomers will not inhabit this vast inventory of single-family homes forever. When large numbers of Boomers eventually begin to vacate their single-family homes, their actions will reverberate through the housing market and will likely lead to a substantial increase in the demand for other shelter types, including apartments. Although substantial downsizing activity among Boomers is not evident yet, their housing behaviors merit continued close study to help inform responses in the housing and mortgage finance industries."