Selling a Connecticut or Rhode Island home
Starting around 2025, the USA will have what is being referred to as a "Silver Tsunami". Baby Boomers will be looking to downsize and housing will become more readily available.
It is estimated that 25% of owner occupied homes will hit the market as the current owners retire, pass away or otherwise move. Over the next twenty years the shift of the Baby Boomers will affect housing availability in a positive way.
Nearly 40% of owner-occupied U.S. homes are owned by people 60 years of age and above and slightly more than half are owned by people at least 50 years old. Through 2035 roughly 20 million homes are expected to be put on the market nationwide.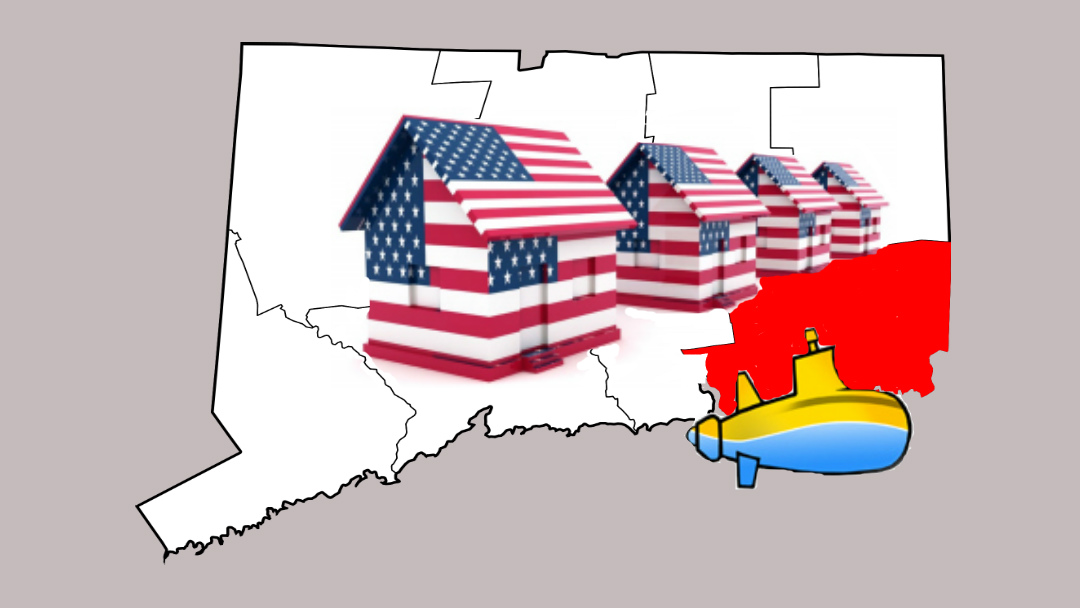 The availability of these homes will compensate for the slow down in new housing starts since the 2008 housing recession. According to Issi Romem, Senior Director of Housing and Urban Economics at the Zillow Group, "Housing released by the 'Silver Tsunami' will provide a substantial and sustained boost to housing supply, comparable in magnitude to the fluctuations that new home construction experienced in the 2000s boom-bust cycle. It seems likely that, in the coming two decades, the construction industry will need to place a greater focus on updating existing properties, in addition to simply building new homes."
In the years 2014-2018 Millennials home buying activity led all age groups, according to the 2018 Home Buyer and Seller Generational Trends study from the National Association of Realtors. The market share for Millennials was 36% of total home purchases.
If you are contemplating selling your Connecticut or Rhode Island home in the next few years what factors should you consider?
More inventory will mean three things.
First, there will be more competition as more homes come on the market.
Second, since Millennials have postponed their first-time home purchase due to starting a career, getting married later in life or paying off student loan debt, they will be more inclined to purchase their "forever home". Waiting to sell may mean missing the initial wave of qualified Millennial home buyers.
Third, as home inventory rises, prices generally tend to fall.
Millennials may not know it like Baby Boomers do, but mortgage rates are near traditionally all-time lows. Having paid down student loans, there is a growing demand for the forever home and mortgages rates are favorable.
Whenever asked "How is the Market?" the response is always 'for a buyer or a seller?' Right now, the answer is fairly obvious, it is a sellers' market and the market is good.
Anyone who is thinking about selling their home should make an appointment with an experienced Realtor to get a value based on the Realtor Valuation Method as opposed to the Automated Valuation Method.
What is the difference between the Realtor Valuation Method and an Automated Valuation Method when determining the value of your home?
Sure, you can plug in your address and the algorithm for the Automated Valuation Method will compute local sales and property record information. It is a decent starting point.
Does the AVM take into account your kitchen or bathroom upgrades? Does an AVM add the value of a new driveway or landscaping? Does the AVM know that you put on a new roof, windows or siding?
Over the years clients have appreciated the value received from getting a Realtor Valuation of their home. All you have to do is ask for a free walkthrough with an experienced Realtor and they will get back to you with a comprehensive report.
A Realtor is a real estate agent who belongs to a local board (Eastern Connecticut Association of Realtors and/or the Kent Washington Association of Realtors in RI) as well as the National Association of Realtors. Besides the mandatory education, Realtors are required to abide by a code of ethics. It is the duty of all Realtors to offer their opinion in an objective, professional manner.
What would make you feel more comfortable with the valuation of your home, an algorithm by a computer or an assessment by a professional? Call the Realtor today!