Recession does not mean housing crisis
With all of the concerns caused by COVID-19, a lot of people believe we may see a new round of foreclosures. Restaurants, airlines, hotels, and many other industries are laying off workers or significantly cutting their hours. Without a job, many people are worried about how they'll be able to afford their mortgage payments.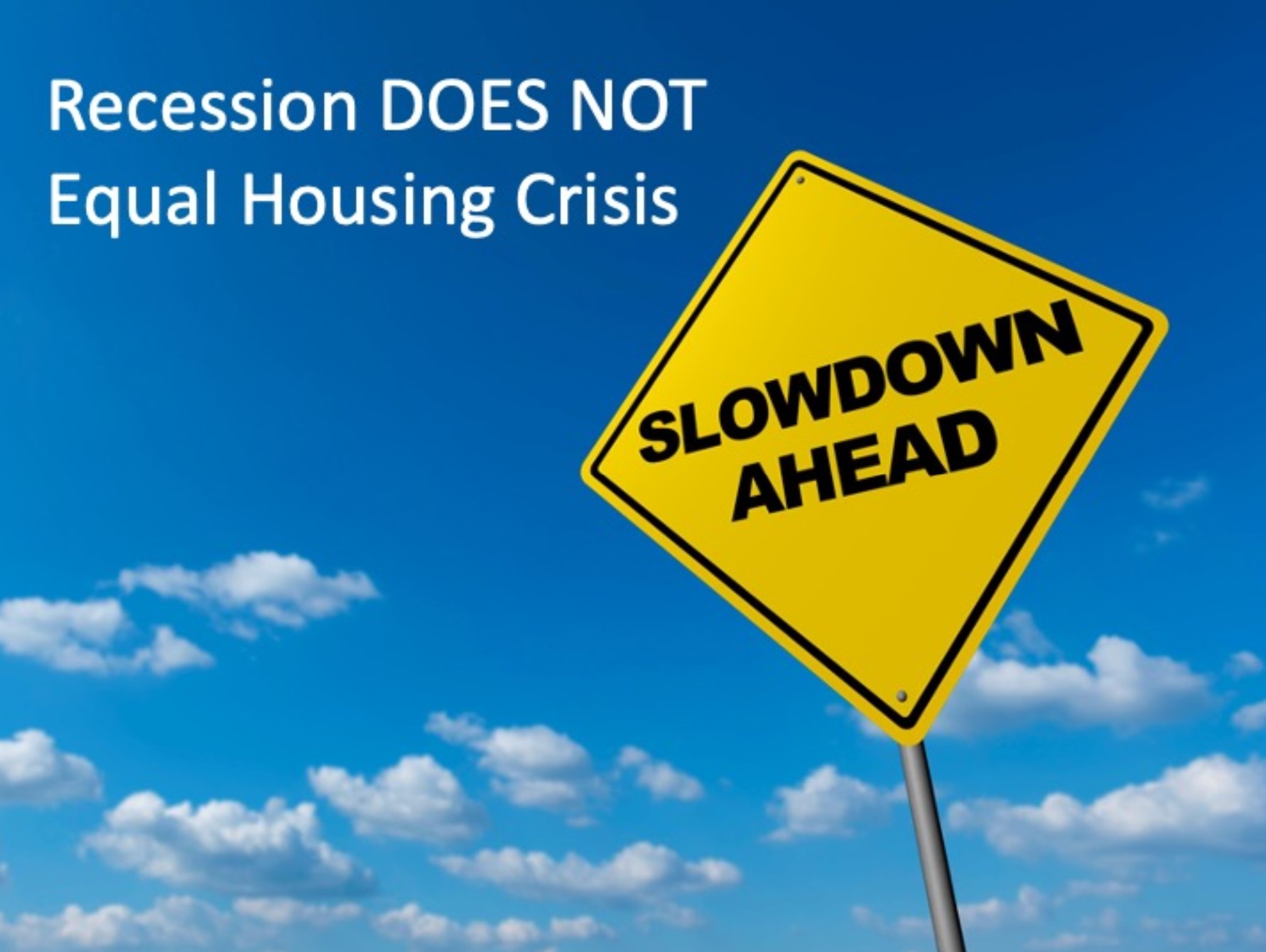 Even with this, here are a few reasons we won't see a surge in the number of foreclosures like we did in 2007-2009.
The Government Learned from the Experience
In the last housing crash, the government was slow to recognize the problems homeowners were having and waited too long to act. Now, action is already happening.
Just this week:
The Federal Housing Administration enacted an "immediate foreclosure and eviction moratorium for single family homeowners with FHA-insured mortgages" for the next 60 days.
The Federal Housing Finance Agency is directing Fannie Mae and Freddie Mac to suspend foreclosures and evictions for "at least 60 days."
Homeowners Learned their Lesson from the Experience
With a strong housing market in the early 2000s, homeowners gained a large amount of equity in their homes. Many people tapped into that equity. Home equity loans were numerous to purchase luxury items like cars, jet-skis, and fabulous vacations. When prices slumped, many homeowners found themselves underwater in a negative equity situation (where the mortgage was greater than the value of their home). Some homeowners walked away, which left the banks in a position where they had to foreclose on their properties.
It is a much different situation across the country today. From 2005-2007, homeowners took out $824 billion worth of home equity loans. From 2017-2019, they took out only $232 billion, not even a third of the previous amount. Now the country is showing the following:
37% of homes in America having no mortgage at all
Of the remaining 63%, more than 25% have over 50% equity
Even if prices do slump again (which many experts are predicting will not happen), most homeowners will still have equity in their homes and will not have to walk away from an upside-down mortgage.
Not wanting a repeat performance of 2009, the government is working on a relief package for small businesses and individuals. It is also expecting a tremendous rebound once the sickness passes, which should be about the time school starts up again in the fall. Keep your chin up, we will get through all of this!