Ledyard 2020 Home Sales Outpace 2019
Year To Date Home Sales in Ledyard increased compared to 2019 in spite of a downturn due to the Stay at Home policy.
2020 got off to a great start for home sales. YTD the average home sales price for three bedroom homes has increased almost $9,000 and is up almost $10,500 for four bedroom homes. The total number of homes sold rose 1% even with the Stay at Home policy the last two months.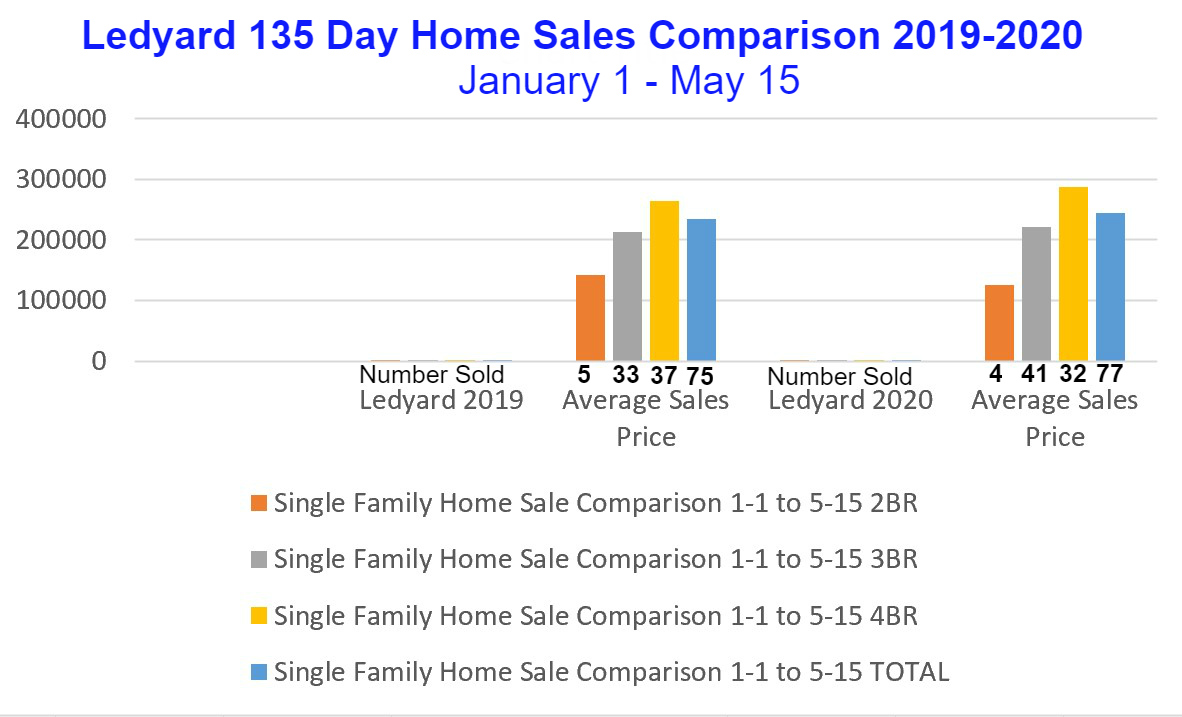 Single Family Home Sale Comparison 1-1 to 5-15
2BR
3BR
4BR
TOTAL
Ledyard 2019
5
33
37
75
Average Sales Price
141,300
213,060
264,631
233,718
Ledyard 2020
4
41
32
77
Average Sales Price
125,075
221,954
287,781
244,278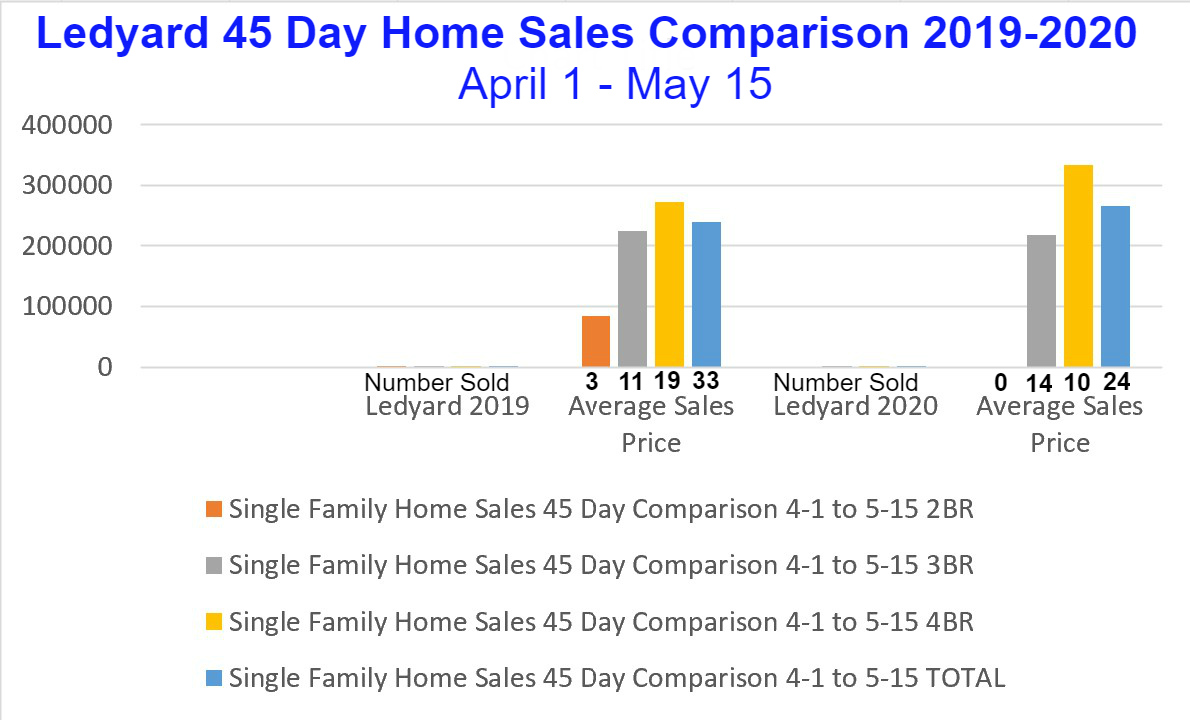 Single Family Home Sales 45 Day Comparison 4-1 to 5-15
2BR
3BR
4BR
TOTAL
Ledyard 2019
3
11
19
33
Average Sales Price
84,667
224,145
272,195
239,130
Ledyard 2020
0
14
10
24
Average Sales Price
0
217,664
332,840
265,654