10 Traits of Successful Real Estate Agent Bridget Morrissey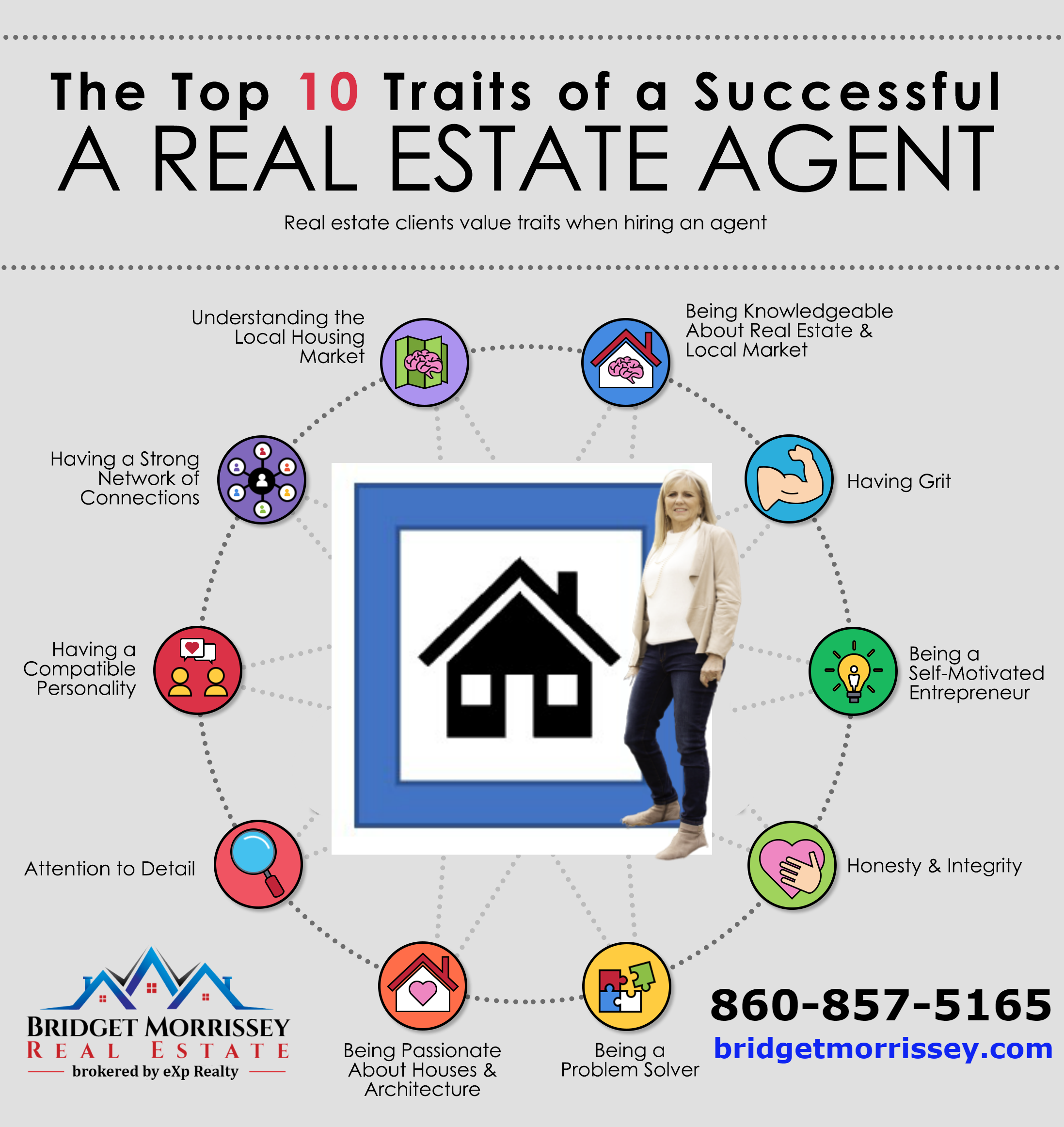 1. Bridget Morrissey is a Realtor knowledgeable about real estate in the local markets of Southeastern Connecticut and Southern Rhode Island.
2. Bridget Morrissey displays grit, which means she has has passion and perseverance. She sets goals and works to achieve them.
3. Bridget Morrissey is a self-motivated entrepreneur.She received national recognition at AFLAC, so much that she was part of the marketing effort to introduce THE DUCK.
4. Bridget Morrissey displays honesty and integrity in all of her efforts. Other real estate agents prefer to work with her as do her clients.
5. Bridget Morrissey is a problem solver. She has a knack for finding the common ground for buyers and sellers and making transactions work.
6. Bridget Morrissey is passionate about houses and architecture. Add gardens and you get a complete picture!
7. Bridget Morrissey pays attention to detail. The technology presented by working in a cloud based agent owned brokerage like eXp Realty insures that every part of a real estate transaction is performed well.
8. Bridget Morrissey has a compatible personality. The reviews and testimonials she receives for her work are proof of the fact.
9. Bridget Morrissey has a strong network of connections. She is a recipient of the Membership Award from the Greater Mystic Chamber of Commerce and is recognized as a WOMEN OF FIRE for Finance, Insurance and Real Estate by the Commercial Record of Boston, Massachusetts.
10. Bridget Morrissey has a remarkable understanding of the local real estate markets in both Connecticut and Rhode Island.
To see why the clients of Bridget Morrissey value her traits as a successful real estate agent go to bmre.us/review.