Opendoor under federal investigation
Opendoor officially filed its SEC form S-4 announcing its intention to become a public company and revealed that the company is currently under investigation by the Federal Trade Commission.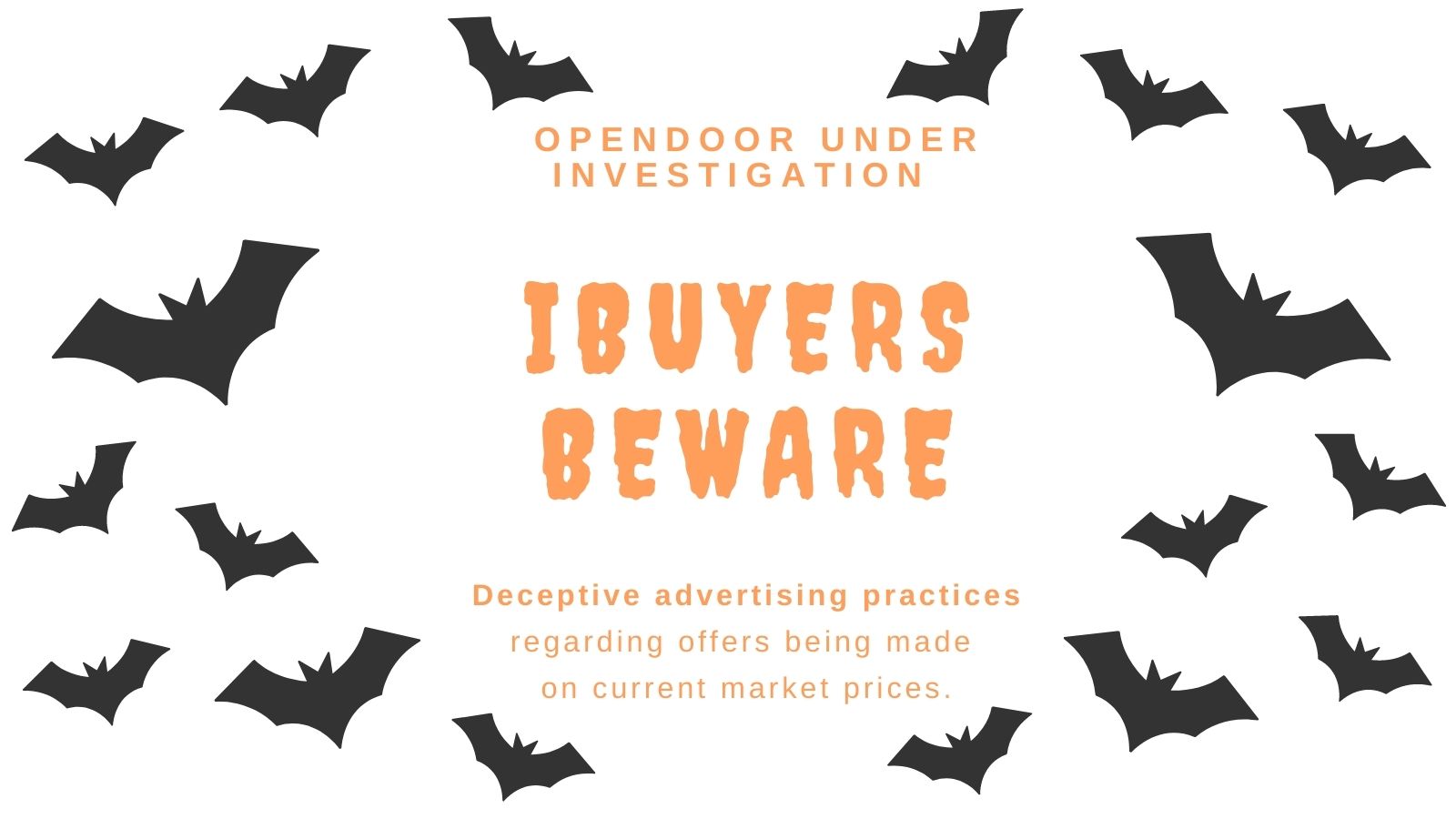 The filing states: "In August 2019, the FTC sent a civil investigative demand to Opendoor seeking documents and information relating primarily to statements in the company's advertising and website comparing Opendoor's offers to purchase homes to selling in a traditional manner using an agent and statements pertaining to Opendoor's offers reflecting or being based on market prices."
Some sellers looking for a quick sale in a hot market sometimes opt for the lower price and higher commission paid to IBuyer companies. However, the lower net proceed not only hurts the seller in question. Lower sales prices bring down home values in the whole neighborhood.
The lower sales prices also reveal the deceptive advertising practices regarding offers being made on current market prices.
If you want a quick sale at a lower profit margin while damaging the value of the properties belonging to your neighbors' then feel free to go the Ibuyer route. If you want a better profit and do not want to tarnish your reputation with those neighbors then the traditional method of listing your home with a local Realtor is the way to go!