Lifestyle Changes in Your Home
2020 brought many lifestyle changes across the country, was your home affected?
What may have been comfortable in 2019 suddenly has changed. With schooling now on-line at home and having to work remotely, your house may have seemed to shrink. Since behaviors have changed many people are in the market to move.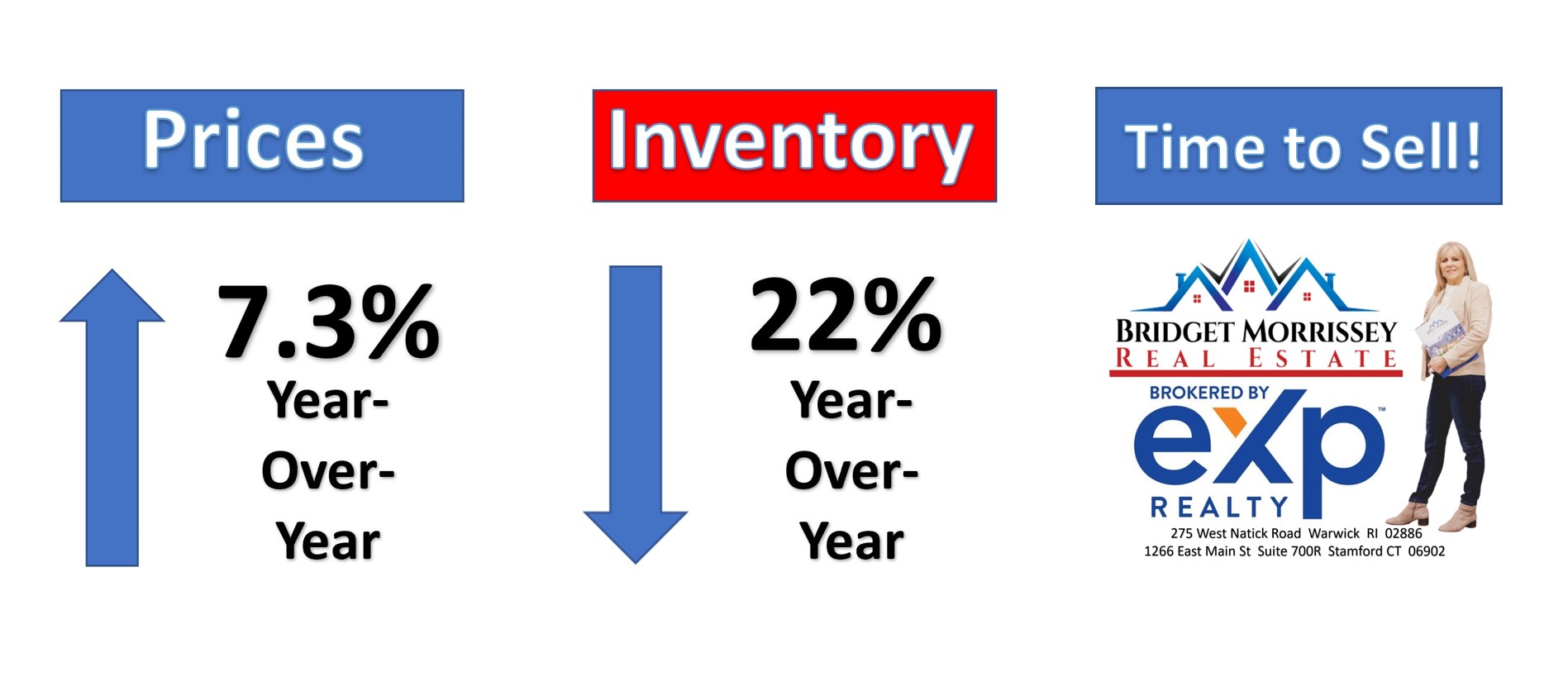 The National Association of Realtors (NAR) states that the inventory of homes for sale has dropped 22% compared to just one year ago. CORELOGIC reports that home prices have increased 7.3% in the same time frame. It is the typical supply and demand story, as inventory decreases prices increase.
If you are thinking of selling your home now is the time. With historically low mortgage rates and changes in work patterns there is a large pool of buyers searching for their dream home. Your home could be the answer to their search.
For more information about the current real estate market call or text eXp Realty Realtor Bridget Morrissey at 860-857-5165.