Charlestown Real Estate Market Report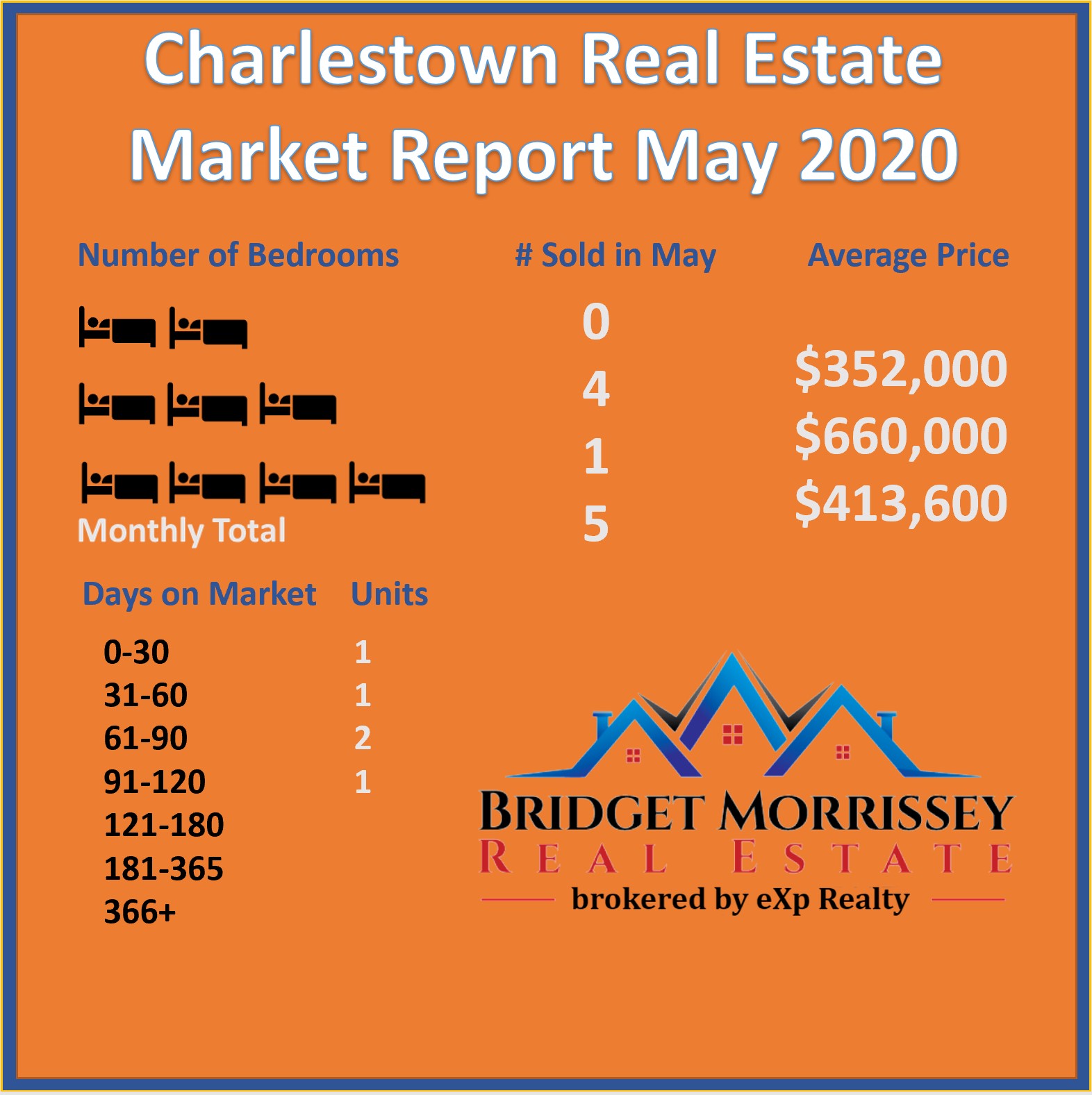 During the month of May 2020 (4) three bedroom homes were sold in Charlestown at an average of $352,000 while (1) four bedroom home sold for $660,000. For more information about Charlestown homes for sale call or text Charlestown Realtor Bridget Morrissey at 860-857-5165.
May Real Estate Market Report CLICK HERE.

Charlestown is named after King Charles II, and was incorporated in 1738. The area was formerly part of the town of Westerly. Charlestown was in turn divided and the part north of the Pawcatuck River became the town of Richmond in 1747.
Burlingame State Park and Campground is located inside the town of Charlestown. The campground is 3,100 acres of rocky woodland that surrounds Watchaug Pond in Charlestown. Park activities include 755 campsites, fishing, swimming, picnicking, boating and hiking. The area north of Buckeye Brook Road, abutting the Pawcatuck River, is primarily a hunting area.