Waterford Real Estate Report
Waterford Realtor Bridget Morrissey presents the Waterford Real Estate Market Activity Summary. The report includes Median Sales Price, Number of New Listings, Number of Homes for Sale, Pending Sales, Closed Sales and Median Days on Market.
Call or text Waterford Realtor Bridget Morrissey about Waterford homes for sale at 860-857-5165.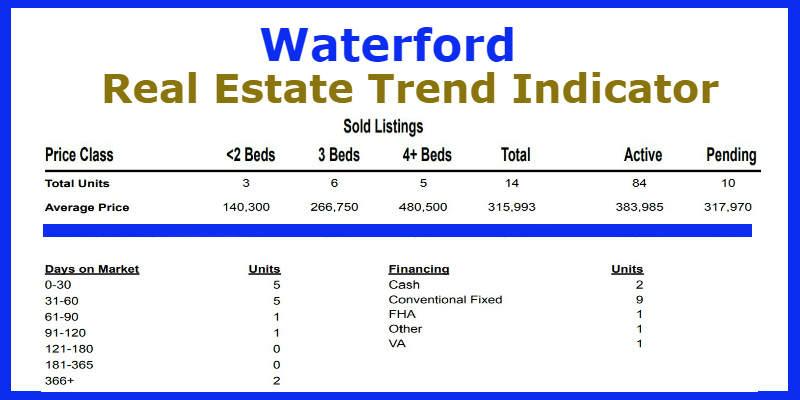 The February Waterford Real Estate Market Report by Waterford Realtor Bridget Morrissey indicates that there were (3) two-bedroom homes sold averaging $140,300 each. There were (6) three-bedroom homes sold with an average sales price of $266,750. Four-bedroom homes sold numbered (5) with an average sales price of $480,500.
For the entire Waterford Real Estate Market Report go to bmre.us/06385. Call or text Realtor Bridget Morrissey at 860-857-5165 for more information.
Waterford Real Estate Market Report click here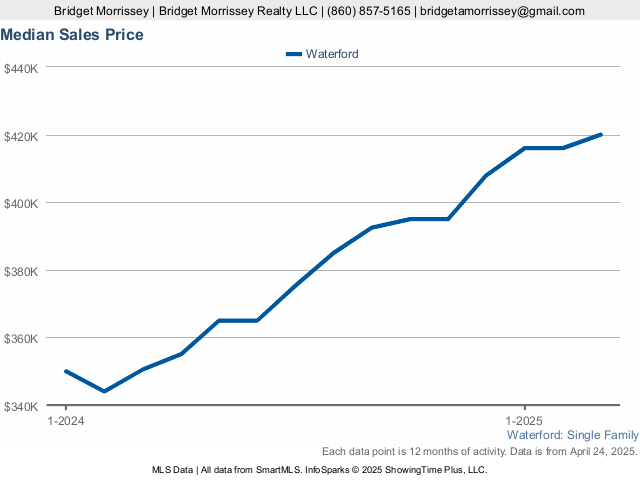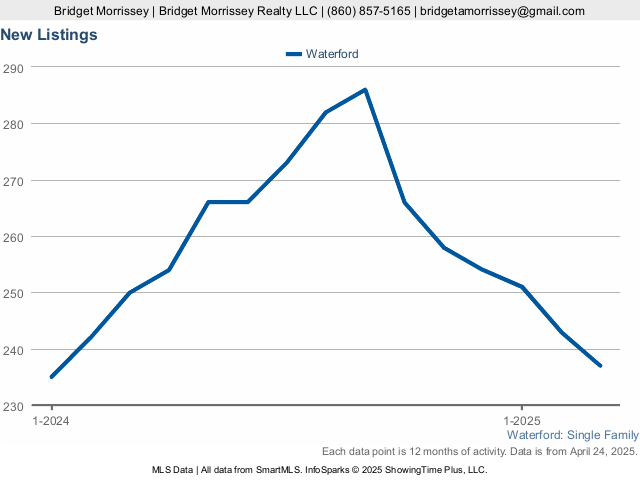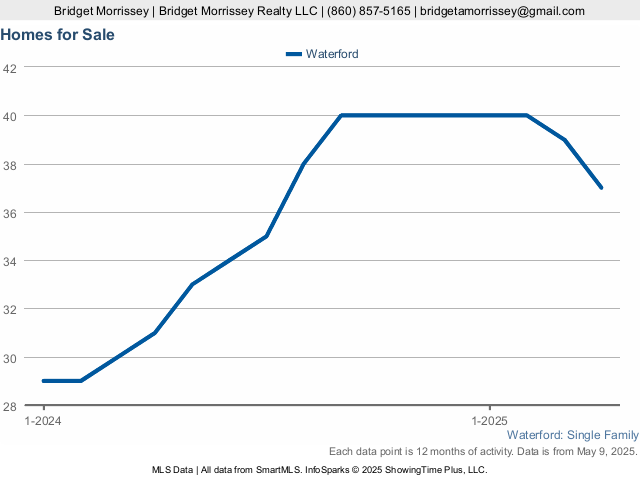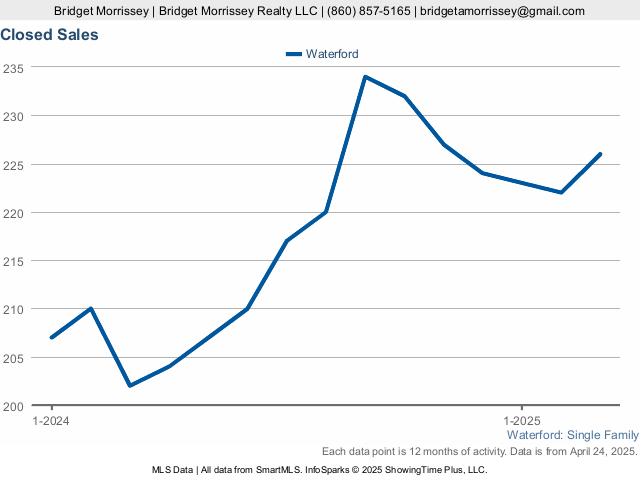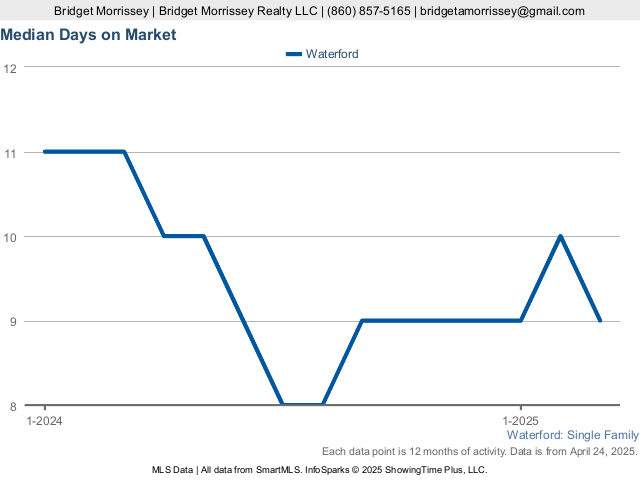 W
aterford CT is named after Waterford, Ireland. The neighborhoods are Dufree Hill, East Neck, Fog Plain, Gilead, Goshen, Great Neck, Harrisons, Lake's Pond, Logger Hill, Mago Point, Magonk, Mullen Hill, Oswegatchie, Pepperbox Road, Pleasure Beach, Ridgewood Park, Riverside Beach, Spithead, Strand, West Neck.Mago Point, Waterford, Connecticut is an area in Waterford that is home to many marine businesses such as The Dock Restaurant, the Sunbeam Fleet, Mago Point Marina, Hillyers Bait and Tackle, the Mijoy 747 fishing boat, Sunset Ribs, Mago Point Packy, and the Niantic Bay Boat Valet. Mago Point is a large tourist site, attracting people from all around the North East to Waterford.Connecticut College Arboretum, Eugene O'Neill Theater Center, Harkness Memorial State Park, and the Waterford Speedbowl are noted area attractions.